GeoPandas Map Census Data
I made a Jupyter GeoPandas project to map some US census data.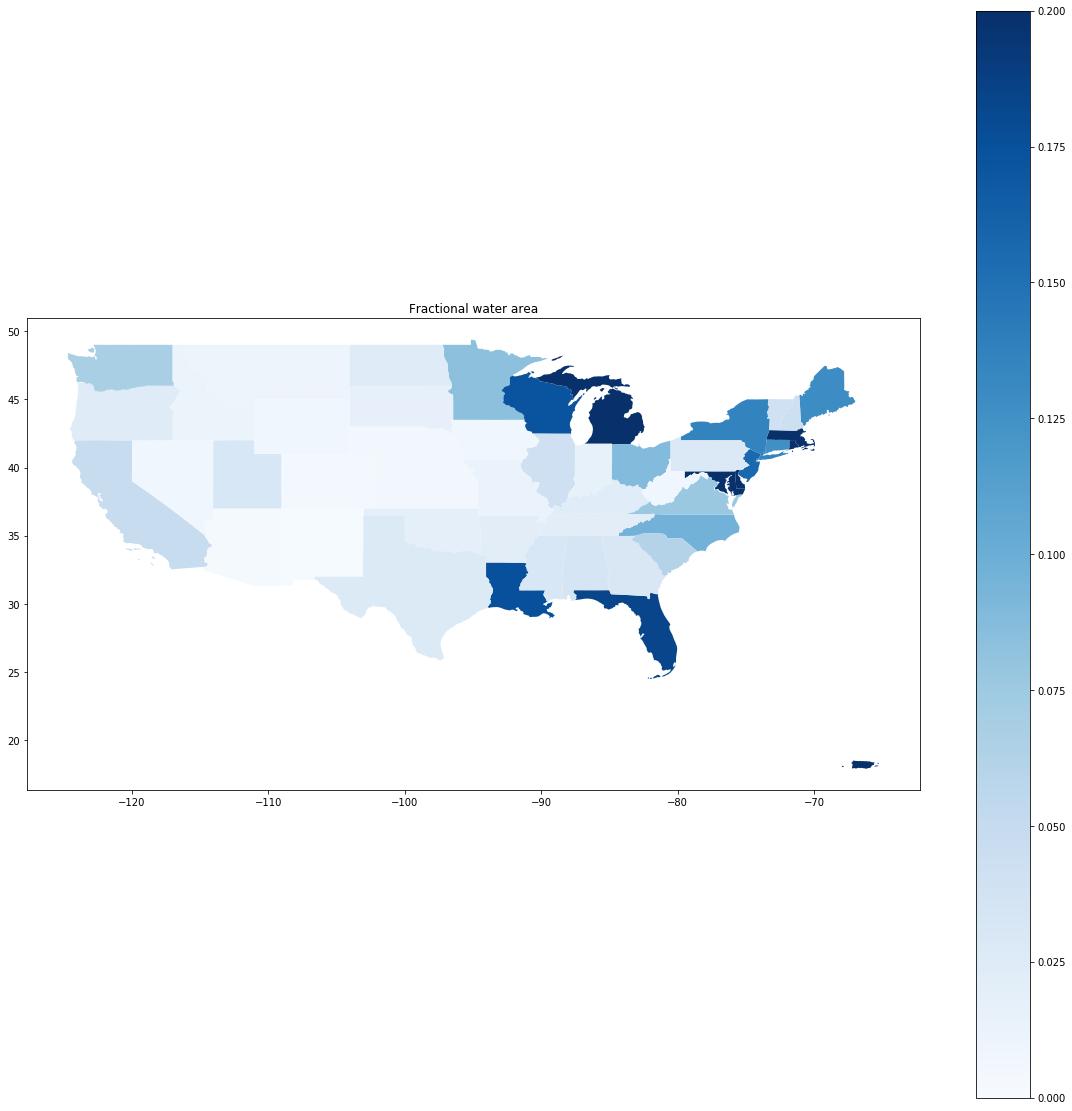 Population density and fractional water area are positively correlated.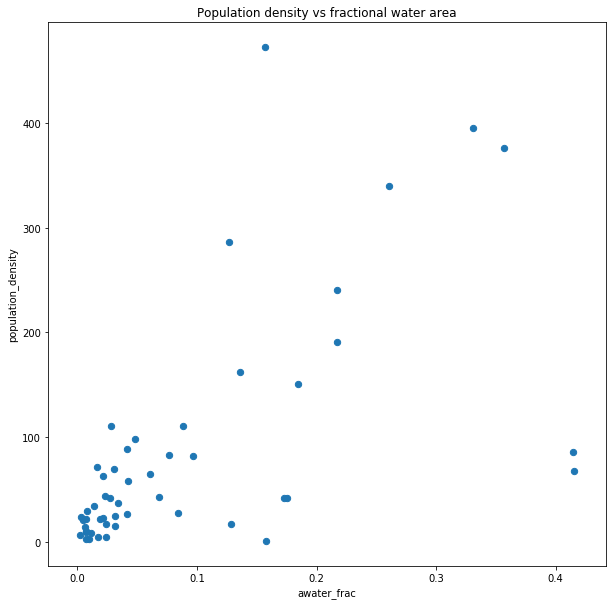 github repository
https://github.com/beepscore/census_play
Github renders Jupyter in browser, but only for "Desktop Version". If viewing on mobile device, you can scroll down and select "Desktop Version".