Tooth Notes
Tooth Notes helps you talk with your dentist by visually selecting a tooth and attaching a note.
How to use:
In the 3D view, drag to rotate teeth.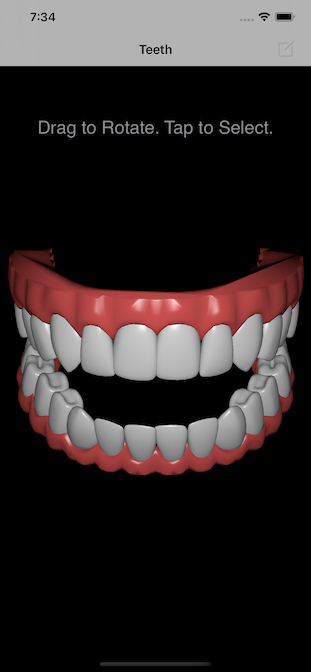 Long press a tooth or gum to see its name and select it.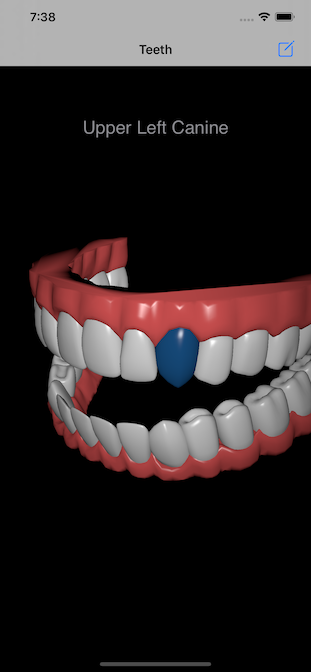 Tap a tooth or gum to go to its note.
Type a note, enter a date.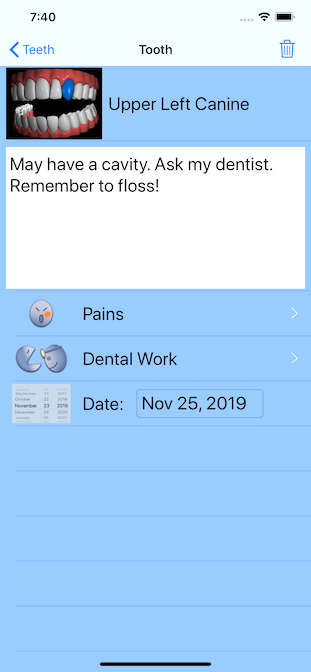 Check lists to record pains and dental work.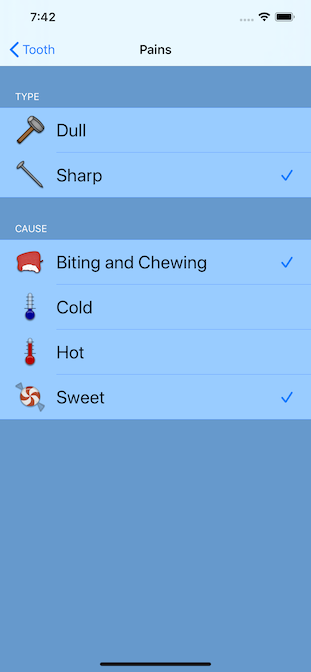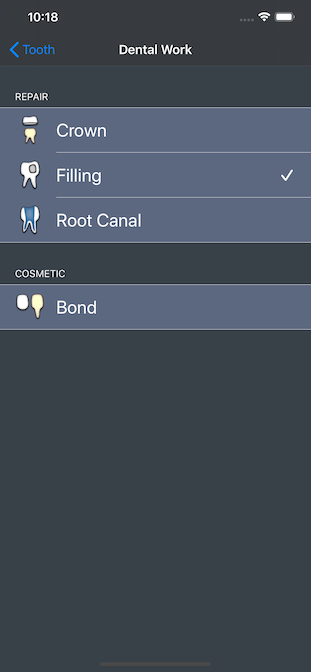 Contains a full set of 32 adult teeth including wisdom tooth.

Tooth Notes is available in the Apple iTunes App Store